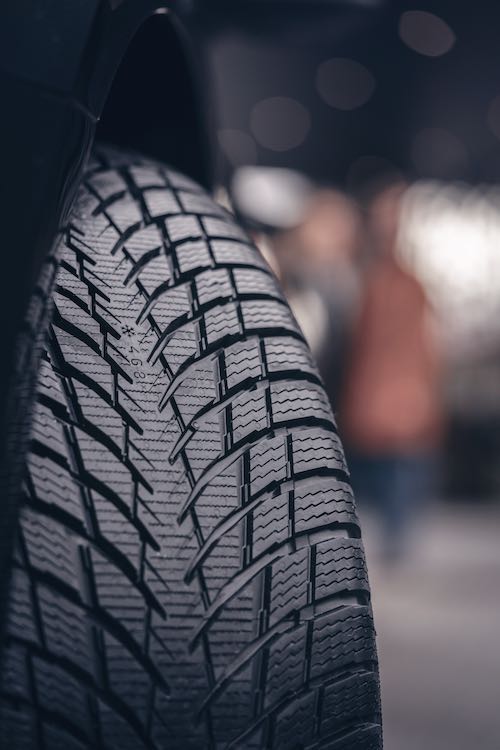 There are numerous places to buy tyres, everything from tyre shops, service stations and online stores. The main aim is to find cheap tyres, which doesn't necessarily mean that they are low quality; cheap can refer to the best price for the same product, or the value exceeds the price. You should avoid purchasing the lowest priced tyres, as they will never be that good and won't be able to provide the necessary performance and safety. Cheaper tyres of low quality will have higher rolling resistance which leads to higher fuel consumption combined with higher tyre wear. Both these in combination can add a lot to your vehicles running costs, that far exceed the price for purchasing premium tyres.
There are service stations where you can buy the tyres online, which means that you can, without leaving home, take your time to decide what you want, do your online research and then once you have selected, you can complete the purchase and pay the tyre. The delivery can often be done to your normal service station so that they can mount them for you when they arrive. When it becomes time to fit your car with winter tyres. This way, you save that hassle, and you make sure that they are fitted properly and that they are aligned.
As winter tyres face very challenging conditions, it is important to get a high-quality tyre to ensure that you remain safe while driving during the winter. So this is not the time to try to save money on tyres; here, instead, you want to get as much value as you can from your tyres. Go for tyres from producers that have good traditions of producing tyres for the Nordic weather conditions. If you are living in Central Europe, all-season tyres might be an alternative as they provide both winter and summer protection. With those tyres you can manage the whole year with one set and if you ensure that they are properly rotated you will have tyres that last long. You will also have tyres that provide safety throughout the year and you will always be ready to drive.
Tyre selection should include a wide range of winter tyres for passenger cars and SUVs, studded and non-studded tyres, and the most popular high-quality brands. Preferably they should also be able to mount the tyres for you once you have purchased them. It is also a plus if they can store the summer tyres so that you don't have to take them with you and store them at home. Most places that will sell tyres will also be able to mount them, this of course excludes the online stores.
Since SUVs will need to have winter tyres, even though it might look like they can manage with their summer tyres, you have to purchase SUV winter tyres. They are larger dimension and will help the larger and heavier SUV to stop on slippery roads.
For more information regarding where to buy tyres, visit: https://www.nokiantyres.com/